Learning the differences between a CNA, LPN and RN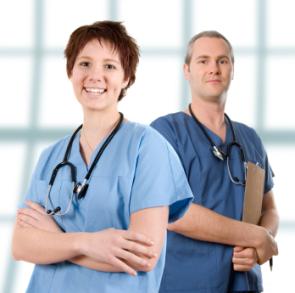 With a variety of different levels of nursing that are available for students seeking a career in the health care field, it is important to learn about the levels of nursing education to determine which type of nursing is right for you and which type of nursing is going to enable you to obtain success through the course of your career.
What is CNA?
A CNA is a certified nursing assistant. The certified Nursing certificate can be obtained from seventy five hours of CNA class time or online CNA learning time and can be completed with sixteen hours of hospital or health care unit training time that can help the student to learn aspects and principal of patient interaction, privacy, charting and other aspects that are going to be required through the position of a nursing assistant.
What is required to become a LPN?
An LPN is a practical nurse that requires additional training above the CNA program and can take up to two years to complete. There are many programs that are available to allow the individual to make use of distance programs or programs that are taught through traditional classroom methods
How one can become a RN?
Becoming a registered nurse can occur one of two ways. The student is able to bridge the various programs that are available to become a practicing Registered nurse, or the student is able to complete one program that can enable the student to graduate a registered nurse that can be taken continuously over the period of four years.
There is a difference within the pay scale for each level of education through each level lf nursing. Through the difference in pay scale, nurses can expect to earn more as they increase their education.