Certified nursing Assistants perform basic nursing care in hospitals, nursing homes or private homes. Requirements for certified nursing assistants vary from state to state, individuals facilities may offer paid CNA training or certification as part of the bonus package.  Certified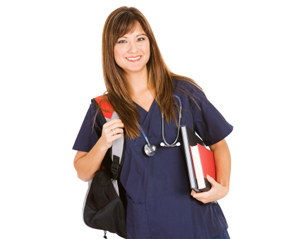 nursing assistants are also known as geriatric aides, nursing aides, or nursing assistants, male aides are called orderlies. They work directly under the supervision of a registered nurse, licensed practical nurse and perform basic nursing care such as bathing, dressing, feeding, and toileting, taking vital signs, basic treatment care, assist nurse's in various procedures, and report and observe patient's condition.  The certified nursing assistant plays an important role in taking care of patients and to ensure their safety and comfort.
CNA Requirements in each state 
Certified nursing assistants need to show certain requirements before they can gets started.
Age – A nursing assistant needs to be 18 years old or older to be certified.
High School diploma – A nursing assistant may or may not need to have a high school diploma or GED, depending upon what state
Background check – A background check and drug test will be taken before you can take the course.  They are now mandatory.
Understand English – A nursing assistant needs to know and understand the English language.
Driver's license – A driver's license with a good driving record may be required if you are seeking a private duty nurse position.
CNA Classroom Training
There are two phases of certified nursing assistant training, classroom and clinical.
In the classroom setting possible courses might include:
Medical Terminology
Anatomy & Physiology
First Aid
Nutrition
In the Clinical setting nursing assistants will learn basic nursing skills:
Vital signs
Bathing
Turning a patient in bed
Making a bed
Move a patient from bed to a wheel chair, etc.
Length of CNA Courses
The length of the CNA courses varies from state to state and the certification takes place offsite. Many programs are available, usually lasting about six weeks through Red Cross, health care facilities or a community college. The length of clinical training will depend upon the state where you live and this will be part of your CNA program Certification. Once you become certified you, then, have to be re-certified every year.